The Best in Traffic, DUI and Criminal Defense
"I will get you results"
Experience You Can Trust:
Successfully resolved hundreds of criminal cases
Former Prosecuting Attorney and Judge Pro Tem
Highly respected by fellow attorneys, prosecutors and judges
Read our Reviews from clients & attorneys.
Bad things sometimes happen to good people. When they do, you must protect your reputation, your finances and your freedom, and trust them to no less than the best.
I represent people accused of Driving Under the Influence, Reckless Driving, Negligent Driving, Assault, drug charges, Boating under the Influence, Theft, Shoplifting, Domestic Violence, Trespassing, traffic tickets and other criminal offenses. My sole focus is representing people facing criminal charges or traffic infractions in both state and municipal courts.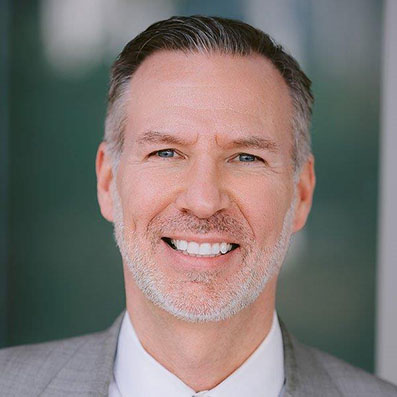 Read Andrew Huff's Bio
Knowledgeable and Experienced
My experience as a former prosecutor and judge pro tem provides me a unique perspective into your case and inside knowledge into how the prosecution will handle your case. My innovative approach to criminal defense is highly respected in the DUI and criminal defense field. I take the time to investigate, negotiate, and, if necessary, litigate, all with equal skill and tenacity.
Exceptional Legal Representation
I understand that being charged with a criminal offense is stressful and difficult, placing you in an unfamiliar position. If you are charged with a criminal offense, let me put my experience and expertise to work for you. As a criminal defense attorney, my commitment is always to provide exceptional legal representation as well as excellent personal service you deserve.
As your attorney, I will always take the time to explain your important rights and options available so you can make the best choice. Whether your case is resolved through negotiations or trial, I will work hard to create as many options as possible for you, fully explain those options and help you make the best decision possible. You deserve nothing less in your criminal defense attorney.
Commitment to My Clients
Throughout my practice, I've helped individuals from all walks of life and all economic brackets. My clients have included students, business executives, retirees, stay-at-home parents, small business owners, professionals or someone just starting out in life. As your attorney, I will always provide the highest quality representation available.
Customer Service
As a criminal defense attorney, I know that at times things can be stressful while your case is being resolved. I also know how important it is to promptly return your calls and emails when I receive them. I am in court much of the time but you will always be able to get in touch with me while I am out of the office and between court hearings. I will always provide you the very best customer service throughout my representation. You deserve nothing less and will receive the very best.
No matter where my clients find themselves in, whether it is Seattle, Kent, Shoreline, Redmond, Bellevue, Everett or Tacoma, I practice in all jurisdictions in western Washington and some courts east of the mountains as well. The courts I regularly practice in also include Lake Forest Park, Edmonds, Federal Way, Issaquah, Bothell, Burien, Mercer Island, Monroe, Tukwila, SeaTac and Kirkland.
My office is located in downtown Seattle. Come enjoy a panoramic view of downtown and the Puget Sound when we meet. During your consultation, we will discuss the charges you face, the law surrounding the crime, the penalties, and will answer all of your questions. You will leave my office with a greater understanding of the charges, and hopefully more at ease.
Contact the Law Office of Andrew Charles Huff today for a free consultation at 206-729-3477 or andrewhuff@ahufflaw.com.
Your record and reputation are critical and must be protected no matter what the charges are you face. My goal in each case is the same… winning.
If you need an aggressive and intelligent DUI, Criminal Defense Attorney or traffic attorney, retain me and put the Law Office of Andrew Charles Huff on your side. It will be the best decision you make.